FloralMarketResearch.com - - The site for Floral Marketing Research

At the Podium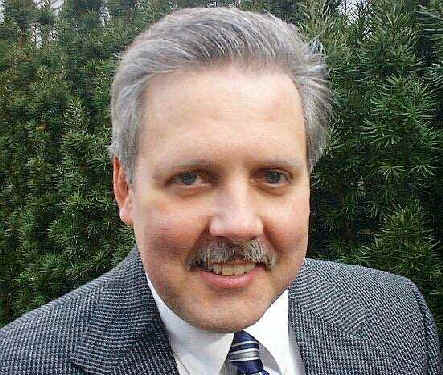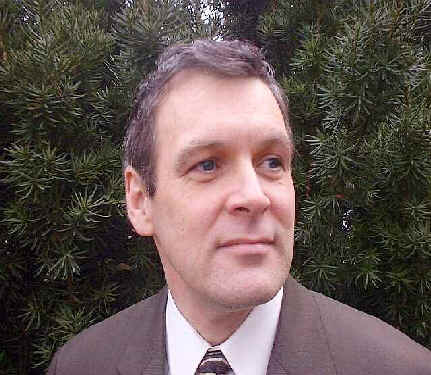 Prince & Prince provide commentary & insight on floral industry happenings & events.

January 28, 2010

P&P's Exposition of "Delivery of Custom Orders"

"Settles" the Charles Kremp/ Teleflora Ad Debate!

And in Doing So, P&P also Educates the Floral Industry on Consumer Perceptions!

Special Note:

For this reporting, P&P has had no communication with either Teleflora or Charles Kremp, and neither were financial supporters of the 2007 P&P consumer research, on which this reporting is based (Smithers-Oasis, North America, was the 2007 P&P consumer research sponsor).

At Prince & Prince (P&P), we read with interest the statements that Charles Kremp has publicly made about recent Teleflora ads, statements which are posted at the "Flowers & Cents" Chat Blog. . .

http://www.flowersandcents.org/index.php?topic=2537.0 . . . For that singular florist that may not know of Charles Kremp, he is a known floral-industry icon and King-Pin of Kremp Florists in the Philadelphia market area. Kremp asserts, in the Teleflora ads. . . http://www.youtube.com/watch?v=cmu7BoObqVs&NR=1 . . . that Teleflora overly emphasizes the "delivery aspects" of the floral offering, which for Teleflora, has competitive implications.

In this reporting, P&P first wants to make clear that we offer our consumer data and analysis in the spirit of open industry debate, and that P&P holds no personal grudge against Charles Kremp. Over the years, P&P has heard some of the many floral-industry talks given by Kremp, and he is often very convincing and very persuasive in his arguments. . . But not this time!

In Kremp's criticism of the Teleflora ads, he faults Teleflora for focusing on the "delivery aspects" of the floral offering . . . Kremp states, "Our society, today, is very comfortable with their purchases delivered by FedEx or UPS. Instead of focusing on how the gift is delivered, why not focus on the gift itself? The artistry of floral designers is what creates value for us and our customers. Consumers have the highest quality steaks delivered to their doors but the best steak houses don't focus on that in their advertising. Their message is all about the experience of dining in their restaurants and the extra qualities that can be provided. This is the same marketing strategy that is being followed by successful florists across the country."

Kremp's statements, at face value, seem very much common sense, and many florists might readily agree with Charles Kremp. . . UNLESS . . . unless those florists had attended a P&P Consumer Floral Tracking Seminar over the past decade! . . .

http://www.floralmarketresearch.com/consumer_seminar.htm . . . or had purchased P&P's latest Consumer Floral CD. . . http://www.floralmarketresearch.com/ConsumerResearch.htm . . . Then those florists would likely know better, as they would have heard P&P discuss the consumers' "mind-set" on "Delivery of Custom Orders", one of 15 key factors identified in the P&P consumer research. And if Kremp had taken the time & effort to review the P&P consumer information, then perhaps he wouldn't have been so flippant about arguing for a separation of "floral delivery" from the "artistry" of the floral offering.

Please let P&P explain. Over the past decade, as part of its consumer tracking research in 1996, 2000, & 2007, P&P has been assessing consumer perceptions of floral product & service offerings provided by the major floral outlets in the US (e.g. florist shops, supermarkets, super-discount stores, wholesale clubs, home centers, Internet, 800-Numbers, etc.). In the research, P&P collects a 30-attribute evaluation of the floral outlets where consumers purchase. In the analysis of the evaluative outlet data, P&P not only profiles each of the 30 attribute scores for each outlet, but P&P also examines (thru Structural Equation Modeling) how each of the attributes are correlated (associated or grouped) with each other. This group-attribute association is computed across nearly 90,000 attribute ratings obtained in the 2007 study (on average, the 1,200+ consumer respondents evaluate between 2 to 3 floral outlets on 30+ attributes). Thus, thru market modeling, P&P is able to uncover the "mind-set" of consumers when they evaluate the product/ service offerings of floral outlets.

From the P&P model findings in 1996, 2000, & 2007, one key attribute grouping or factor has been consistently strong and pervasive. We call this factor, "Delivery of Custom Orders", and it comprises attributes that are highly inter-correlated in the minds of consumers (see below). The factor loadings (in parentheses following each attribute) represent the degree of association (on a 0 to 1 scale), with higher loadings denoting greater attribute association with the overall factor. All of the reported loadings show moderately-strong to strong association with the Delivery of Customer Orders factor, and these attributes do not load an any of the other 14 factors identified in the P&P consumer research.

Factor: Delivery of Custom Orders

Can have flowers or plants delivered (0.80)

Offers same-day delivery (0.78)

Has high-style floral arrangements (0.73)

Highest quality arrangements or bouquets (0.69)

Reliable for sending out-of-town (0.68)

Customizes floral arrangements for me (0.66)

This consumer mind-set on "Delivery of Custom Orders" suggests that when consumers have a perceived expectation of high-style, high-quality, customized floral arrangements, then consumers also have a concomitant expectation of reliable floral delivery, and perhaps same-day delivery. All of the above six attributes are perceived to "move together"; the attributes are inextricably linked to one another in consumer perception. Thus, the floral consumer actually perceives reliable delivery as inseparable from the higher-end floral arrangement offering. To verify this, P&P has attempted to re-model the "Delivery of Custom Orders" factor into two separate factors (separating the delivery aspects as a separate factor), but these modeling attempts have not succeeded, as the 2-factor model continually shows worse model fit with the collected consumer data, compared to the single-factor model.

Thus, the P&P consumer research reveals that Kremp's suggestion of "downplaying" or separating reliable floral delivery from a high styled, high quality floral arrangement offering is at present, likely wrong, as that goes counter to consumers' current mind-set. The P&P consumer research also suggests that Teleflora is likely pursuing an advertising strategy that is currently in concert with consumers' floral mind-set. Professional, reliable floral delivery is an important and inseparable aspect of the higher-end floral arrangement offering. And this is not just P&P making this claim, but the comprehensive model "mind-set" results from more than 4,000 randomly-selected floral-buying households in the US surveyed at 3 distinct time periods over the past decade (need P&P say more?). However, P&P also understands that the current factor structure of "Delivery of Custom Orders" (e.g one factor) could possibly change over time, but these changes, if they occur, would likely happen over a long period of time.

This P&P exposition of consumer perceptions on "Delivery of Custom Orders" also reveals that the P&P US Consumer Floral Tracking Survey, along with P&P's unique modeling approaches, can provide valuable market insight about consumers' perceptions and purchasing behaviors, and thus aid in developing more effective advertising and business strategies. This consumer market insight, however, is not likely identified by a "quickie poll" or a few focus groups, but thru large-scale survey research of randomly-selected floral buyers assessing numerous product/ service/ image attributes that may affect consumer purchasing behavior.

P&P realizes that there are often claims made by floral industry pundits that a report or an analysis is just "too academic", and that more "common sense" approaches are needed. However, if these "common sense" approaches are actually grounded in long-held fallacies and errant beliefs, then the road to success will likely be long and arduous. When it comes to consumer purchasing behavior, many times there is "a lot going on" in consumer perception that is not readily apparent at the surface. P&P believes floral businesses need a much better understanding of the floral consumer, and in particular, understanding the perceptions and behaviors of consumers when purchasing floral products. And with floral industry support, P&P is committed to researching various floral industry sectors, and the floral consumer, and in providing this valuable market information to the floral industry.

P&P Market Survey Resources Currently Available

The P&P US Consumer Floral Tracking Survey (1996, 2000, & 2007)

The P&P US Retail Florist Tracking Study (1998, 2003, & 2005)

The P&P US Mass-Market Floral Buyer Study (1995, 2000, & 2003)

November 2, 2009

Prince & Prince Releases Floral Industry Size Estimates for 2007

With the recent WF&FSA reporting showing that the US Bureau of Economic Analysis (BEA) has under-reported the size of the US Floriculture Industry by $15 billion dollars for 2008 . . . "Size of Floral Industry Underestimated by $15 Billion" . . . (see WF&FSA Newsletter 10-27-09 at: http://209.235.208.145/cgi-bin/WebSuite/tcsAssnWebSuite.pl?Action=DisplayNewsDetails&RecordID=1003&Sections=B&IncludeDropped=0&AssnID=WFFSA&DBCode=4536261 ) . . . Prince & Prince has decided to release US floral market estimates obtained from their own confidential consumer and industry surveys to benefit the entire floriculture industry during this period of uncertainty.

2007 Total US Fresh Floral Market Estimates1

by Prince & Prince, Inc.

2007 Total US Fresh Floral Market Estimate2

$14.79 Billion

2007 Total US Fresh Cut-Flower Market Estimate3

$10.03 Billion

2007 Total US Fresh Indoor Potted Plant Market Estimate4

$4.76 Billion

Explanatory Notes:
Prince & Prince (P&P) define "Fresh Floral Market" as fresh cut flowers/greens (including arrangements, bouquets, cut roses, single stems, and corsages, all with associated greens) and indoor fresh potted plants (including flowering potted plants, foliage plants/ planters and dish gardens). Estimates include consumer fresh floral purchases at retail level and fresh floral commercial sales made by retail florists and floral mass-market operations in the US. Estimates also include any supply items ( e.g containers, foams, ribbons, picks, tape, wraps, etc. ) used in the design/ construction of the floral products sold. Estimates do NOT include outdoor bedding/garden plants, perennials, vegetables, seeds, and outdoor bulb crops, nor do they include silk & dried materials, permanent botanicals, fruit/food baskets, or hardgood/gift-shop items. Interior plantscaping services also are not included. For commercial floral sales projections, P&P use retail florist and mass-market floral sales estimates, "type-of-sales" percentage estimates (commercial sales is one category tracked) and "product mix" percentage estimates from the 2005 P&P Retail Florist Tracking Survey and the 2003 P&P Mass-Market Floral Buyer Survey.
Estimate includes $13.99 billion in consumer fresh floral purchases at retail level, and about $805 million in retail florist & mass-market commercial fresh floral sales.
Estimate includes $10.03 billion in consumer fresh cut-flower/greens purchases at retail level, and about $631 million in retail florist and mass-market commercial fresh cut-flower/greens sales.
Estimate includes $4.58 billion in consumer fresh potted plant purchases at retail level, and about $174 million in retail florist and mass-market commercial fresh potted plant sales.
Prince & Prince Data Sources: 1) The 2007 P&P US Consumer Floral Tracking Survey (Over 1,200 randomly-selected floral-buying households throughout the US; Survey metrics have a 3% margin of sampling error.), 2) The 2005 P&P US Retail Florist Tracking Survey (Over 1,000 randomly-selected retail florists throughout the US; Survey metrics have a 3% margin of sampling error.), and 3) The 2003 P&P US Mass-Market Floral Buyer Survey: "Trends in Mass-Market Floral Buying, Operations, Sourcing, and Merchandising" (Survey represents over 20,000 mass-market floral locations throughout the US.). Prince & Prince offers all of these comprehensive survey projects for sale on CD. . . . Click HERE for more information.
November 24, 2008
Problems Inherent with Consumer Panels
In our research presentations with clients, our clients sometime question the use of random samples versus panels in the conduct of consumer survey research. At P&P, we use a large sample of randomly-selected consumers (or households) throughout the US in our consumer floral research, as we find many serious problems associated with consumer panels. Below is our reasoning for using random samples of consumers in our research, rather than using the consumer panels of various market research agencies.
Selection of Members
| | |
| --- | --- |
| | Panel members are NOT selected at random - - they are self selected - - people want to join the panel and are given gifts to remain in the panel. |
| | A person's motivation to be in a panel, and report month after month, year after year (and maintain a purchasing diary for numerous products) is the same motivation that makes the person unrepresentative of the population at large. |
| | Panels have high levels of "Opinion Leaders" and "Change Agents of Society" in the panel. Panel members want to give opinions to others. These groups are pervasive in panels. |
| | Prior market research has shown that two nationally-represented panels (balanced on US demographics) had significantly different behavioral AIO patterns (Attitudes, Interests & Opinions), which suggests that balancing the panel on US demographics alone does not actually make the panel representative of the population at large. |
| | Panel results can only be projected to the "Panel Population". |
| | Random Samples – Every household in the defined population has an equal & known probability of being selected in the sample. No household or group is biased for or against in sample selection. |
| | If the random sample is large (e.g. 1,000 or more), and non-response bias is controlled, sample results can be readily projected to the population with a certain level of precision (+/- 3%). A random sample is a probability-based sample. A panel, no matter how it is constructed, does NOT have the properties of a probability-based sample, although many assume that a panel has those properties. |
Many Panel Members are "Professional Survey Takers"
| | |
| --- | --- |
| | In 2005, several of the largest US panel companies surveyed their on-line panel members to determine the number of product/service surveys they completed in a year. On average, these panel members participated in nearly 100 surveys each per year, and 10% of these panelists participated in about one survey daily! |
Panel Mortality and Panel Conditioning
| | |
| --- | --- |
| | Panel members leave the study over a period of time, and need to be replaced (panel mortality). For example, in the now defunct AFE consumer panel ( initially sponsored by the American Floral Endowment and initially supported by the major wire services ), panel mortality was about 20% to 25% per year. Thus, after 3 years, the majority of the panel members were likely "new entrants" into the panel, which makes longer-term consumer tracking at the individual level nearly impossible. Replacement of panel members is problematic, since no two people are alike. |
| | By being in a long-term panel, members "learn" behavior (conditioning) that makes them different from the general population. For example, an economic downturn in the US economy may influence the panel members differently, since each panel member keeps a diary of their purchases. Panelists have information about their discretionary & non-discretionary purchasing that the general population may not have. Panel conditioning generally lowers purchasing, making panels non-representative of the general public. |
Panels "Lowball" Floral Purchasing
| | |
| --- | --- |
| | When projected to the US population, the AFE panel results on consumer floral buying indicated that the panel was capturing only about 25% of total floral purchasing by consumer households, as estimated by domestic floral production and import floral statistics. |
| | Market research conducted in Europe in the late 1970's and early 1980's also showed that the panel methodology, for various reasons, under-estimated household floral purchasing. |
October 24, 2005
On the Measurement of "Price" and other floral-product attributes, and other musings.
October 24, 2005
Kate F. Penn, Editor in Chief
Floral Management
1601 Duke Street
Alexandria, VA 22314-3406
To the Editor:
We read with interest the article, "FTD Questions Consumers, Florists" by Michael Soenen (CEO of FTD) in the October, 2005 issue of Floral Management (page 52). Mr. Soenen outlines FTD-sponsored research where consumers were asked "to rank service, design, and price in order of importance". His survey results from 1,000 consumers indicated that consumers ranked price first and service last. The second part of the FTD research asked the same question to 500 florists, and not surprisingly, florists ranked service first, design second, and price last. Mr. Soenen then uses the disparity in priorities between consumers and florists to suggest that florists offer more lower-priced boxed flowers (single stems) to consumers in lieu of high-end floral designs. We applaud Mr. Soenen for bringing the issue of lower-priced boxed flowers to the attention of the floral industry. However, some observations that we at Prince & Prince (P&P) have made during the past 15+ years of conducting marketing research in the industry support different conclusions. We offer them here in the spirit of free and open debate in an effort to aid florists in making such important decisions about products and pricing.
While having consumers rank the importance of attributes is legitimate, the process usually breaks down when the "price" attribute is included and compared with other attributes. Marketing research in a variety of settings has shown that when asking consumers directly the importance of price (as in the FTD research) the process will almost always over-state the importance of price, when compared with other attributes. This is why marketing researchers have developed and now utilize other research methods (e.g. trade-off analysis, conjoint analysis, structural equation modeling (SEM), etc.) to more accurately derive the importance of the price attribute in the consumer's purchase-decision process, instead of just relying on what consumers say "top of mind". When using these other preferred research methods, the importance of price usually falls from its high "stated" level, compared with other attributes.
In 2001, P&P published its third nationwide consumer research of over 1,000 randomly-selected floral-buying households. In that research, consumers evaluated the performance of various floral outlets (including florist shops, supermarkets, and other floral mass-marketers) on over 30 attributes, including price issues. In this research, we derived the consumer priority toward the attributes through SEM (one of the preferred methods). Those attributes that had a larger impact on driving customer satisfaction and floral purchasing at an outlet were deemed to be more important. The research showed that Value (providing value for the price paid) was the top priority factor, followed closely by Quality, and then Sales Assistance/Courtesy. The factor comprising the "price attributes" (Over-priced flowers & plants, and Delivery over-charge) was the fourth most-important factor. Since Value trumped the Price factor in priority, we suggest that consumers are more driven by the composition of the offering at a given price, rather than just a low price.
Although one may argue that a low-priced offering of un-arranged boxed flowers without design and delivery services may offer value, that product offering is largely available at over 25,000 floral mass-market outlets and Internet sites. Does Mr. Soenen mean to suggest that retail florists should compete directly with floral mass-marketers on the same product/price basis? Our prior research reveals that florists have not engaged in strategies to match mass-market floral competition. Rather, florists have recently invested in those core competencies that most distinguish them from mass-market competition, namely design talent and delivery services (http://www.floralmarketresearch.com/design&delivery.htm).
In P&P surveys of more than 1,000 randomly-selected US retail florists in 1998, 2003, and most recently in 2005, we tracked retail florists' involvement in various cut form categories (e.g. arrangements, hand-tied bouquets, loose bouquets & bunches, single stems, and body flowers, such as corsages). Since 1998, US florists' involvement with single stems has declined 28%. The decline has been most pronounced among the largest-sized florists, with annual sales over $1 million. Over that same time period (1998 thru 2005), florists' involvement with loose bouquets & bunches has been relatively flat. These research findings suggest that Mr. Soenen, indeed, has an up-hill battle in reversing an overall florist-industry trend, and especially a trend driven by the largest-sized florists.
Our florist study offers an additional insight on a potential role for single stems in the florist offering. In our 2005 florist study (and in our prior 2003 study), we find no significant overall association between florists' increasing involvement with single stems or loose bouquets/bunches and florists' level of sales growth. This suggests that for florists overall, their higher (or lower) involvement with single stem and/or loose bunch merchandising did not result in corresponding increases (or decreases) in floral sales. If florists were truly losing sales by not offering boxed flowers (a contention forwarded by Mr. Soenen), this phenomenon would very likely be registered in our random sample of 1,000 US florists, showing significant correlation between florists' product involvement and the florists' level of sales growth. However, Mr. Soenen's perspective on boxed flowers may be more reflective of a US regional bias. For a few US regions, the P&P research showed that single stem and loose bunch merchandising were significantly correlated with florists' sales growth, but these associations were not pervasive throughout the US.
We hope that these P&P market research findings and observations can provide insight to industry discussions about the appropriate product offerings for today's retail florists.
Sincerely,
Thomas L. Prince, Ph.D.
Timothy A. Prince, Ph.D.
Prince & Prince, Inc. ( www.FloralMarketResearch.com )
Prince & Prince, Inc. PO Box 2465, Columbus, OH 43216-2465 phone: 614-299-4050
E-mail: FloralMktResearch@att.net